R. P. Dalton Asphalt Paving, Inc. prides itself in providing the highest quality asphalt services in southwestern Connecticut. Our asphalt paving contractor serving Waterbury, Middlebury, New Haven County, and Woodtick, CT is state-licensed, fully insured and bonded to utilize and operate top-of-the-line machinery. Let us know the area you need paved, and we'll help you with the process from beginning to end. From preparation to installation, we handle asphalt driveway repair and much more for our clients.
Our Process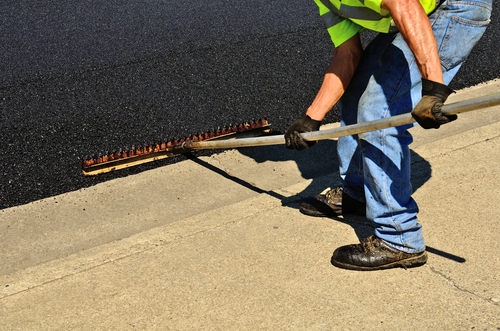 Before construction or driveway repair begins, a paving contractor will stop by your area in Waterbury, CT, to measure your site. Proper measurements and design can prevent major cracking and degradation over time. We also evaluate the subsoil to see how much load the pavement can withstand.
Once we've been given the "go ahead", we will remove and haul away all the old pavement. Our paving machines will lay down 3″ of machine-rolled asphalt to a 2″ finished coat. Other crew members handle hand-work in hard-to-reach spots.
Once the paving has been completed, the curing process takes place, allowing the asphalt to dry and harden. Warning tape is placed around the area to make sure nothing disrupts the drying process. At this time, no vehicles are allowed to drive or be placed on the asphalt.
Strict Timelines
Asphalt repair and paving in Waterbury, CT, ranges from a few days to a couple of weeks depending on how large the job is. Weather and other issues may affect the timeline, but we guarantee the job will get done. We'll work around your schedule and let you know when we'll be working on your job site.
Our Areas of Asphalt Paving
Apartment complexes
Athletic fields
Commercial
Condominiums
Machine built curbing and spread
Driveway crack repair
Power rolled
Residential
Tennis courts
Let Us Pave the Way!
Contact us at 203-753-3621 to get more information about your upcoming asphalt repair or paving project. Our experts are available at any time to help satisfy your paving needs.