Not only does R.P. Dalton Asphalt Paving, Inc. pave your way, we're also experts on asphalt repair in the Waterbury, CT area. Is your asphalt experiencing water, sun or oil damage? Notice cracks, pits and potholes? No sweat. We'll choose the proper method of crack repair based on the type of crack and expected pavement movement.
Proactive Repairs
We provide crack filling and crack sealing services to protect your pavement from deterioration. Neglected cracks can quickly develop into more serious and costly issues, so repairing them as soon as you notice them is the best option.
Our Process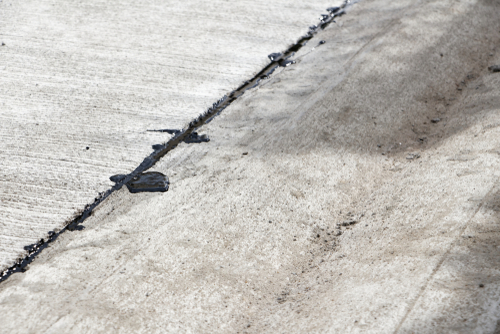 Before repair, we will clean all cracks with pressurized air. Once the crack is cleaned, they are sealed with rubberized joint sealant that surpasses roadway and highway conditions. A blend of materials is then applied on top of the rubberized sealant to increase adhesion to the pavement. Depending on the size of the repair, give the area a few days to dry before allowing vehicles to drive over the repaired pavement.
Driveway Crack Repair
Additionally, we specialize in being a top of the line driveway crack repair company in Waterbury, CT. There's no crack too big or too small that we can't fix. We'll bring all the supplies we need to fix the crack and leave you with a restored driveway. Repairs typically take a few hours or an entire day, depending on the size of the repair. We'll work with your schedule to best select a time that works for you.
Are you experiencing cracks often? Let one of our contractors know and we'll discuss options to avoid further driveway damage.
Have a Crack that Needs Filling?
We've got you covered. Give us a call at 203-753-3621 to discuss the extent of the work needed to set your surface straight again. We'll be happy to give you an estimate on what it will take to fix your pavement.