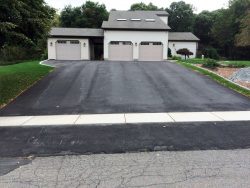 R. P. Dalton Asphalt Paving, Inc. are experts at driveway installation, resurfacing, and re-pavement. We take a thorough and encompassing approach to installing your driveway—which means accounting for everything that will affect its long-term strength and stability.
Our goal isn't just to install an asphalt paving project that looks beautiful and clean, but to install one that will stand the test of time and be stable for years to come. Here's how we will install your asphalt paving project in Waterbury, CT and the surrounding areas in Connecticut: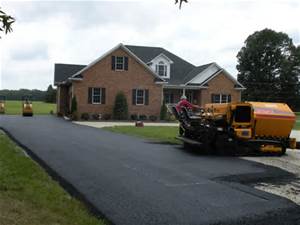 These areas include Southbury, Middlebury, Woodtick, New Haven County, Oxford, Watertown, Naugatuck, Torrington, Wolcott, Prospect, Southington, Cheshire, Bristol, and Shelton, CT.
Our paving machines lay down 3″ of machine-rolled asphalt, which is compressed into a 2″ finished coat. We ensure proper compaction and smoothness across the entire surface for a uniform finish.
We take pride in our courteous staff, our asphalt professionals diligently use hand tools to spread and shape the asphalt. This ensures even the finest details of your driveway are flawless and that everything is uniform throughout the installation.
If the finished driveway has any imperfections, count on us to fix them immediately. We believe in doing a job well done—and that means paving to perfection.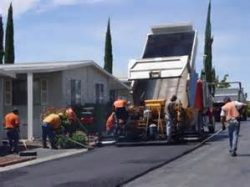 With more than 70 years of asphalt paving expertise behind us, you're guaranteed a asphalt paving project that's beautiful and adds value to your property. We have been family-owned and operated since 1948, we take pride in every job we complete. We install asphalt paving projects of any size and shape, for homes, apartment complexes, condominiums, gated communities and more.
For more information about the driveway preparation and installation process or to schedule an appointment to receive a free estimate on your new asphalt paving project in Connecticut, contact us today at 203-753-3621.