R. P. Dalton Asphalt Paving, Inc. specializes in driveway preparation, grading, leveling, driveway installation, driveway resurfacing, and asphalt re-pavement. By the time we're laying your asphalt, you can rest assured every step has been taken to ensure it'll stand strong and stable for years to come. We are from Waterbury and we service Waterbury, Middlebury, New Haven County, and Woodtick, CT and the surrounding areas. Take a look at how we approach preparation for an asphalt paving project: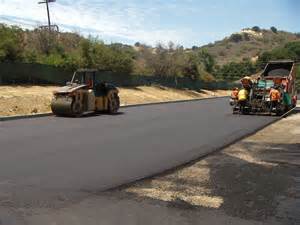 Site surveying: Before any work begins, we come to thoroughly survey your site. This helps us determine how big the project is, any specific obstacles or challenges, and what the overall dimensions of the paved surface area will be. After site surveying, We will provide you with a free estimate for our services.
Soil evaluation: Evaluation of subsoil is important. It'll help us determine how permeable your soil is, as well as how stable it is before asphalt is laid. This can determine if an additional base is needed or if soil compaction is a necessary step in the process. Ultimately, soil evaluation will determine how much load the pavement will be able to withstand.
Old pavement removal: If there's old pavement already installed, we break it up and haul it away. This ensures a smooth, clean surface for your new driveway in Connecticut and helps prevent future problems caused by unstable or damaged underlayment.
Site prep and grading: One final step before a new driveway can be installed is grading and site prep. We go through and make sure the entire thing is graded to protect against erosion in the future, and that any larger debris is removed from the pavement area. When this stage is done, your driveway will be ready for installation.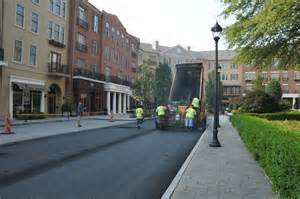 Contact Us
If you're planning to pave an asphalt driveway on your property, let R. P. Dalton Asphalt Paving, Inc. handle the site preparation. We make sure all surveying, evaluation, old pavement removal and grading are done right, so the final installation looks great and lasts for years to come. You can reach us at 203-753-3621 to learn more about our asphalt paving project preparation.
Contact Us